Free Vintage Pizza Business Card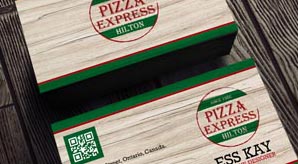 We have been introducing the perfect works of art and fun tasks done by specialists/fashioners, so to give you thoughts and additionally motivation to get going or to fire up diversely more than ever. Learners must pay a more profound investigate the presents so on receive the genuine feel and lesson in return. cap you can take advantage from, here you can put your own assignment or that of your customer's and demonstrate to it off before him certainly in light of the fact that he is going to endorse it without a doubt.
Well to be truly, the rundown goes on, every one of these qualities fit in with specialists who know their employment and who do their best to rouse others. Well I am an aspirer of mysterious work so wherever I see it, I attempt to summon it and put it before you without an end or exclusion. Since here on this stage we are just attempting to cook the most extreme of craftsmanship mates.
Today i designed the Free Vintage Pizza Business Card. This business card is basically belong to the category of restaurant or pizza shop. I designed the pizza logo in a vintage style. This pizza logo and business card is available in free version.
These are all designed in illustrator. This Free Vintage Pizza Business Card is in vector or editable format. You can download the free version and also edit this Free Vintage Pizza Business Card according to your requirement.
Feel free to download and enjoy.
Free Vintage Pizza Business Card
Format: Ai CS6 (Editable, Vector)
Business Card Size: 3.5×2 inches
Font: Rockwell (Availanle)
File Size: 5.91 mb