100 Fruity Social Media Icons 2014 (Ai & Pngs)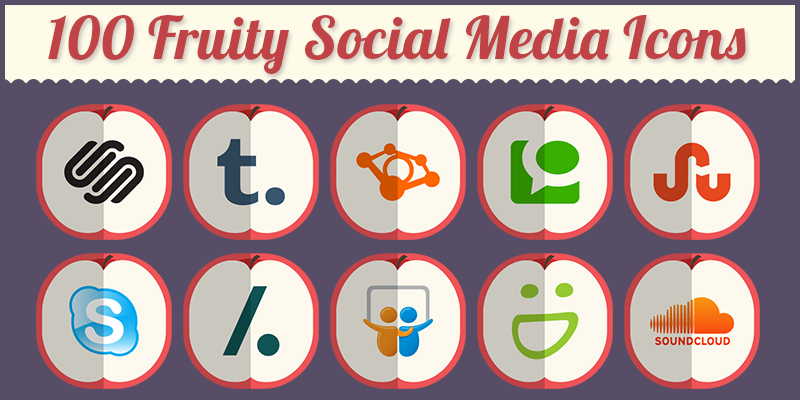 Social media icons:
Social media icons play a main role in websites and blogs to communicate and convey a message to each other in the world. We can say that the any website and blog is incomplete without the social media icons.
Social media build a rope of connection with each other so that we can communicate each other, express our ideas or creativity, advertisement of our products or brands, even we express our feelings and happiness with our friends or with the world with the help of social media.
There are many social media platform and every platform having its own icon, which is called social media icons. Social media icons having a unique space in the websites and blogs, so the visitors, when come to your website or blog can easily share or post your ideas or creativity through social media icons.
Today i designed the fruity social media icons. These icons are available in Ai format in premium version. Pngs are free. These icons can be placed on light and dark backgrounds.
Feel free to download and enjoy.
100 Fruity Social Media Icons 2014 (Ai & Pngs)

100 Fruity Social Media Icons 2014 (Ai & Pngs) Version:
Available Size: 256 px (For White & Dark Backgrounds)
License: Free for personal use only + (Link Back to this Icon Set)

—————————————————————————————————-
Premium Version for only $ 4.00
Available Format for Icons:  vector (.ai) file (White/Dark Backgrounds )
License: Creative Commons Attribution 3.0 Unported License
………………………………………………………………………………………………………………………………………………………