310+ Creative Logos For Inspiration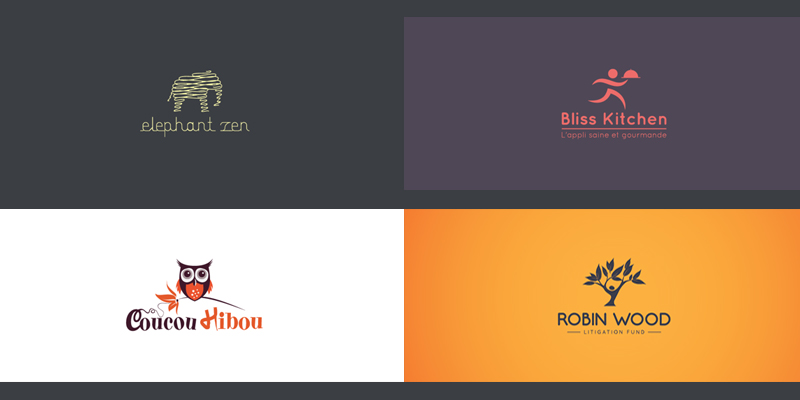 Corporate identity is very important of any company in the world. Because it is the identity of any company in the world. Every person is incomplete without any name similarly without name of any company, progress is not possible. This specific name of the company known as "LOGO".
Sometime we decide the logo by letters of our name, some time we go in a creative way. When we decide the name of our company we gave the name a specific shape, which is called the logo.
Logo is the basic need and core of any company. Every company in the world known by their professional logo. Today i would like to share with you the 310+ creative logos for inspiration. This is the best post for inspiration before design any logo of any customer or company around the world.
Get inspire and enjoy.
Logo Collection:
PROJECT BY:
Brandon Nickerson
Source: (Behance)
Logo Collection:
PROJECT BY:
Brandon Nickerson
Source: (Behance)
Logos:
PROJECT BY:
Multiple Owners
Source: (Behance)
Logo Collection:
PROJECT BY:
Brandon Nickerson
Source: (Behance)
Logo Design:
PROJECT BY:
Jonas Söder
Source: (Behance)
Logo Design:
PROJECT BY:
Dinard da Mata
Source: (Behance)
Logos:
PROJECT BY:
Mohammad Mansy
Source: (Behance)
Logo & Mark:
PROJECT BY:
Haiz
Source: (Behance)
Logo Collection:
PROJECT BY:
Selim Ekmen
Source: (Behance)
Logos:
PROJECT BY:
Nicky Genov
Source: (Behance)
Logos:
PROJECT BY:
Mateusz Chmura
Source: (Behance)
Logos:
PROJECT BY:
Miguel Basurto
Source: (Behance)
Logos:
PROJECT BY:
Deividas Bielskis
Source: (Behance)
Logos:
PROJECT BY:
Yossi Belkin
Source: (Behance)