A professional person or designer, whether he belong to any category or class, has to face many difficulties and hindrance on his professional way or life. But the important thing is that he did'nt choose any negative way for his professional chores. Because the negativity did'nt belong to any professional designer or professional person in a battlefield. The professional person or designer must give his 100% to his work, when he satisfy his work himself then he could satisfy his customer for his projects.
The most important thing is that, the professional person must have the positive gathering, environment, workplace or friends that also increase his creativity, if in case he is a designer. So, the positivity is very important or compulsory for any professional person or designer.
The professional person should increase his understanding power, search and analysis power and also must do brainstorming with his professional one that also increase the creativity or professionalism. Go out somewhere and get some positive entertainment also increase the creativity. Must go and meet the people of different nature or mind and also must see the beautiful nature of the world and get some inspiration that all things, talks or chores increase the experimental power, experiences and make more creative or professional.
Today I share with you 50+ Free Vector Logos And Badges Stock for your graphic design and communication design projects. You can also get the best inspiration and creative new ideas for your designs. Have a look at the professional and elegant collection and don't forget to share with your friends and social media.
50+ Free Vector Logos And Badges Stock
5 Free Retro Vector Badges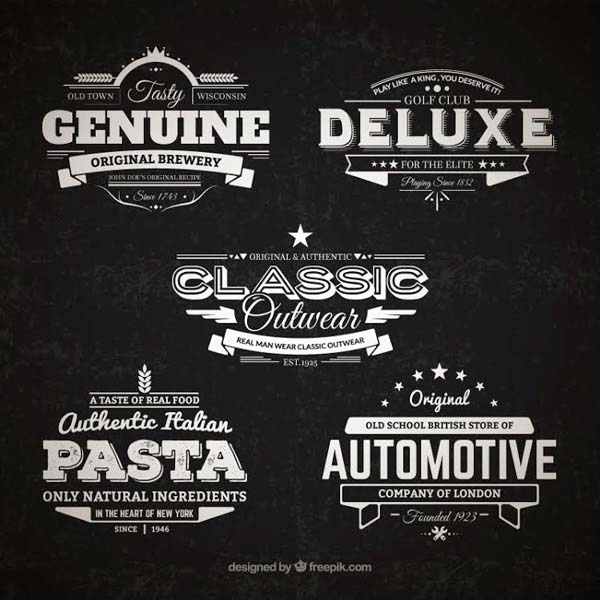 5 Free Watercolor Logo Vector Templates

6 Free Vector Vintage Logo Badges


6 Free Vintage Logo Vector Badges


10 Free Retro Vintage Vector Badges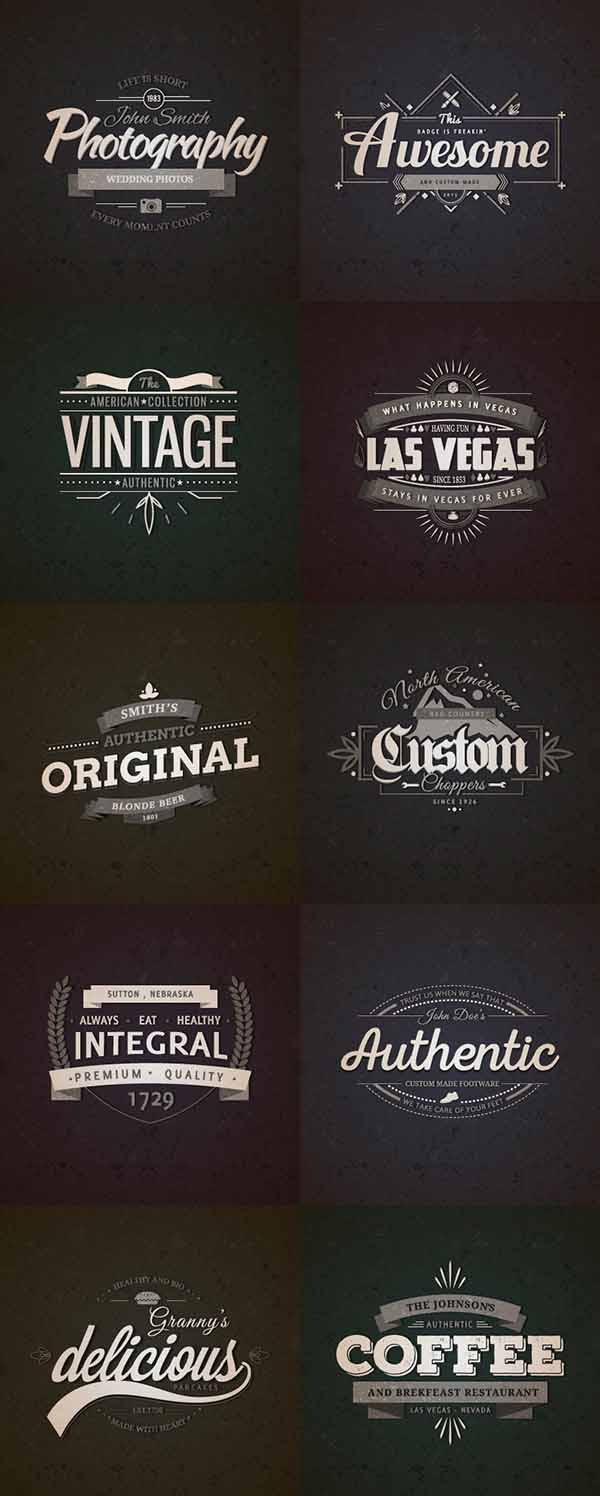 10 Free Rounded Rough Vector Badges


10 Free Vector Retro Vintage Badges

See more: Logo