500+ Premium Vectors Collection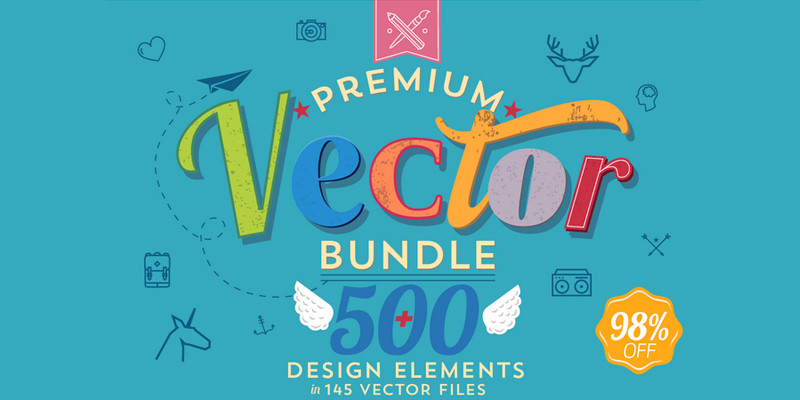 In need of a large collection of high-quality illustrations? Then sink your teeth into this set of premium, high-quality vectors from Noka Studio. You'll get more than 500 vector design elements in dozens of different categories including holidays, food, barbershops, calendars and more.
Highlights:
1- Get yourself more than 500 incredible, design elements to help bring your latest project to the next level.
2- This fabulous collection features a variety of vector types including vintage label designs, flat design icons, hipster elements, restaurant signs, holiday cards and more.
3- Scale any of these images to whatever size you need without worrying about any loss of details at all.
4- Browse through 145 premium Vector files covering all sorts of different themes such as Summer Time, Thank You, 5- Food, Calendar, Easter, Christmas, Valentine's Day, St. Patrick's Day, Barbershops and more.
500+ Premium Vectors Collection only $17
Pricing:
Normally this amazing vector bundle sells for $850, but for a limited time only, you can get this entire collection for a mere $17! Thats a staggering savings of 98% off the regular price!
Click the BUY NOW button to grab these vectors today!
Deal terms:
– The download is split into multiple files with a total size of approximately 530MB.
– This deal contains 500+ design elements grouped in 145 vector files (some vectors contain one single illustration and some contain more elements).
– Every file in this collection is 100% vector in EPS format. That means you can scale them up and down in size without any worry about losing details.
– All files are Windows / Mac OSX compatible.
– The text is not editable.
– These graphics may be used for commercial and personal purposes, but not for resale.