Android News: Top 10 Best Android Tablets 2014 with Features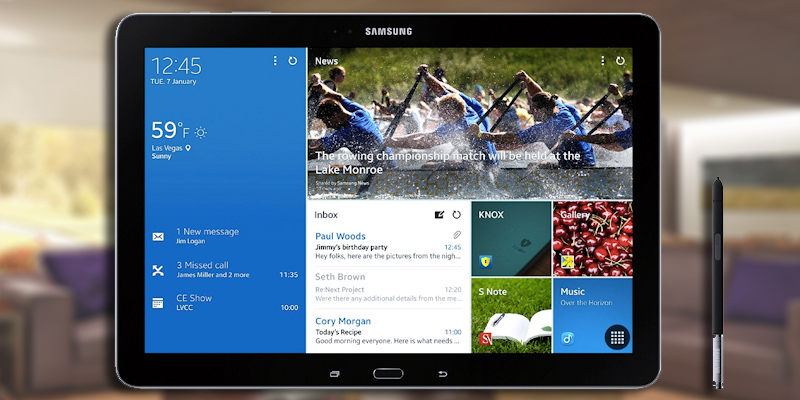 Today i share with you the Top 10 Best Android Tablets 2014 with Features. This is the best tech post having the information about the best android tablets. This post having the complete information about the tablets. So, get inspire and enjoy.
1- Google Nexus 7
The Nexus 7 is a great tablet for those looking for something a little bigger than their smartphone without breaking the bank. As an added bonus, you can use a Nexus 7 to get a sneak peek at Android L and it'll be sure to get the update later on in the year. With a Full HD 7-inch display, that looks really quite nice, the Nexus 7 is a great small tablet. However, don't expect too much from the aging Snapdragon S4 Pro running the show, but it's still packed with 2GB of RAM and it now has a camera around the back. A good value tablet that will stay up-to-date the Nexus 7 is good for those who don't want that much from a tablet.
Features:
– World's sharpest 7″ tablet screen (323 ppi)
– Powerful battery, up to 9 hrs of active use
– 1.5GHz quad-core speed and performance, 2GB RAM
– Comes with Android 4.3 Jelly Bean
– 16GB USB storage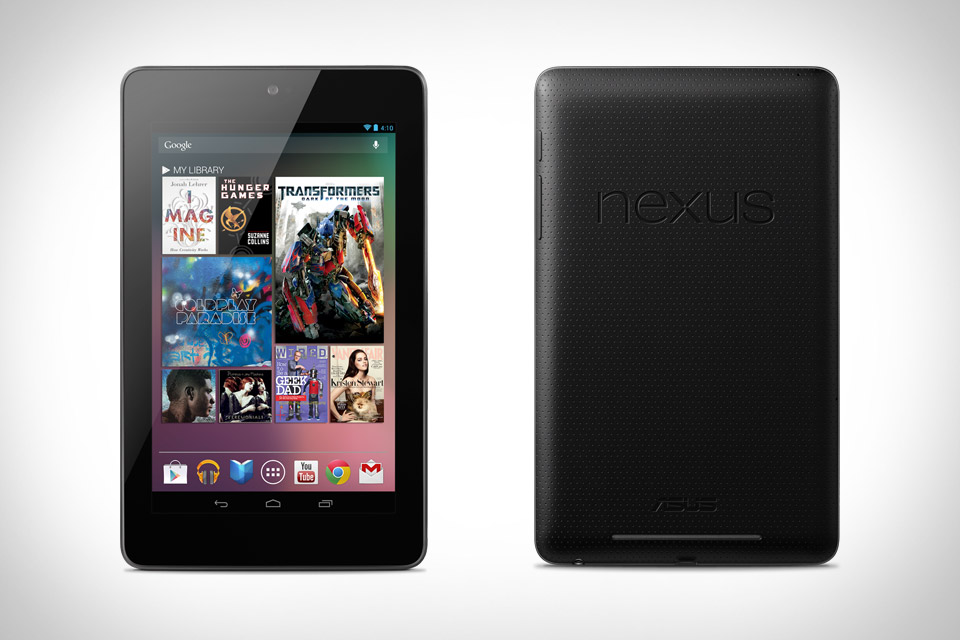 2- Google Nexus 10
The Nexus 10 was one of the best tablets that Google and Samsung have ever produced, and yet Google never saw fit to create another one, sadly. If you can get your hands on the Nexus 10 and its 2560 x 1600 display, you won't be disappointed, but it is getting a little old now and it remains to be seen if the Nexus 10 is to get an update to Android L when it launches this Fall. Still, it's a great tablet even if it can be a little sluggish at times, but if you are to get one now, don't expect it to stay up-to-date for much longer.
Features:
"The Nexus 10 may be getting on a bit, but if you want a full size tablet that doesn't cost the earth you'll get a full HD display and powerful processor – there's no expandable storage or SIM option though."
– Powerful processor
– High-res screen
– Android 4.4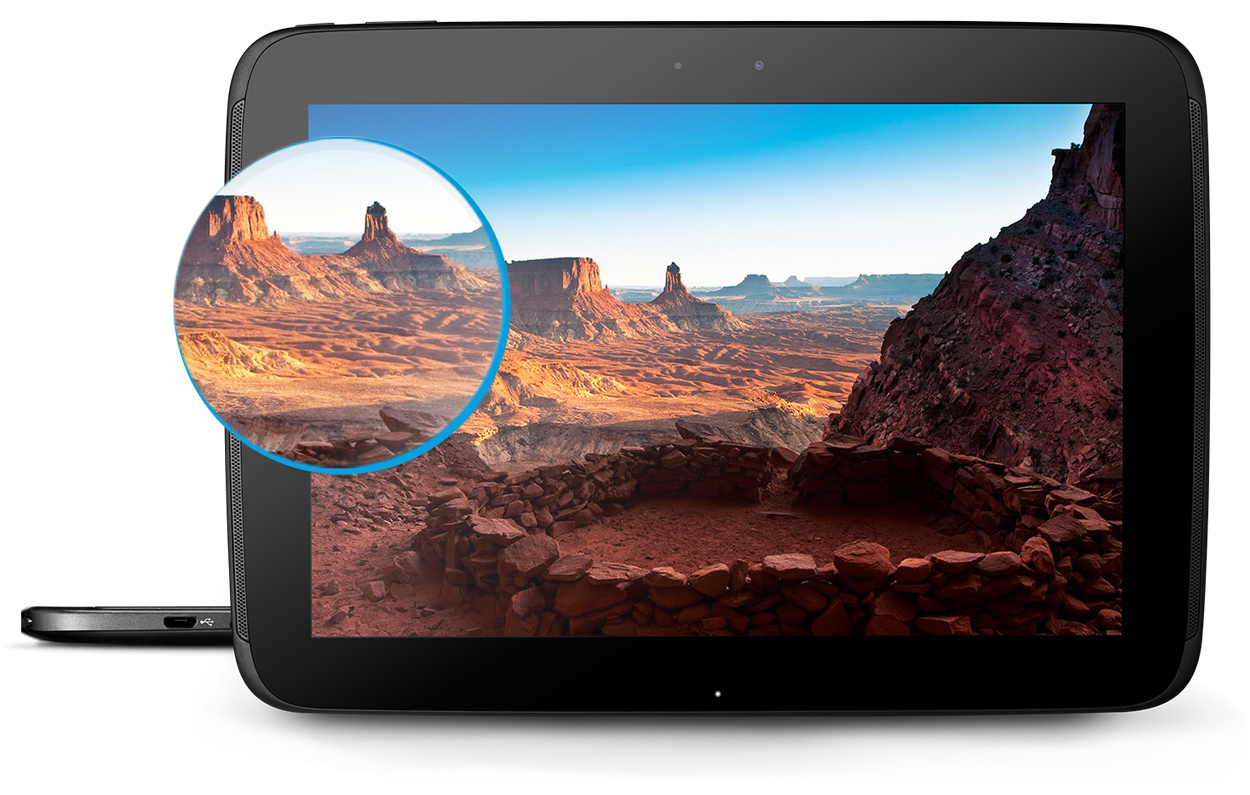 3- Amazon Kindle Fire HDX
The Kindle Fire HDX duo of tablets keeps on offering users excellent hardware with an increasingly enticing ecosystem to get access to, yet they're still not quite there yet. For the money, these are some of the better options out there, but really the Kindle Fire tablets are only good at consuming content. That's fine if that's what you want to do, but you are pretty walled in relying solely on Amazon's offerings while every other tablet on this list will let you have your cake and eat it too. While other Android tablets let you have the Kindle app and the Amazon Appstore, the Kindle Fire line of tablets are one way streets, limiting you to Amazon's offerings.
Features:
What's new
HDX display, faster processor, improved battery life… See 5 more
– Perfect-color HDX display, plus powerful quad-core processor for fast, fluid performance and immersive entertainment
– Exclusive 7″ HDX display (1920×1200), high pixel density (323 PPI), and perfect color accuracy (100% sRGB) for vivid, lifelike images that go beyond standard HD
– Ultra-fast 2.2GHz quad-core processor—3x more powerful than previous generation—with 2GB of RAM and Adreno 330 GPU for fast, fluid gaming and video
– Introducing the "Mayday" button—revolutionary, on-device tech support, exclusive to Kindle Fire HDX tablets. Connect for free to an Amazon expert 24×7, 365 days a year
– Stay productive on the go with ultra-fast web browsing, built-in OfficeSuite, and updated e-mail and calendar support for Gmail, Outlook, and more
– Immersive entertainment experience—see trivia and character backgrounds with X-Ray for Movies and TV, follow along with lyrics with new X-Ray for Music, fling videos to your TV with Second Screen, and more
– Over 100,000 apps and games available in the Amazon Appstore, including a new paid app for free every day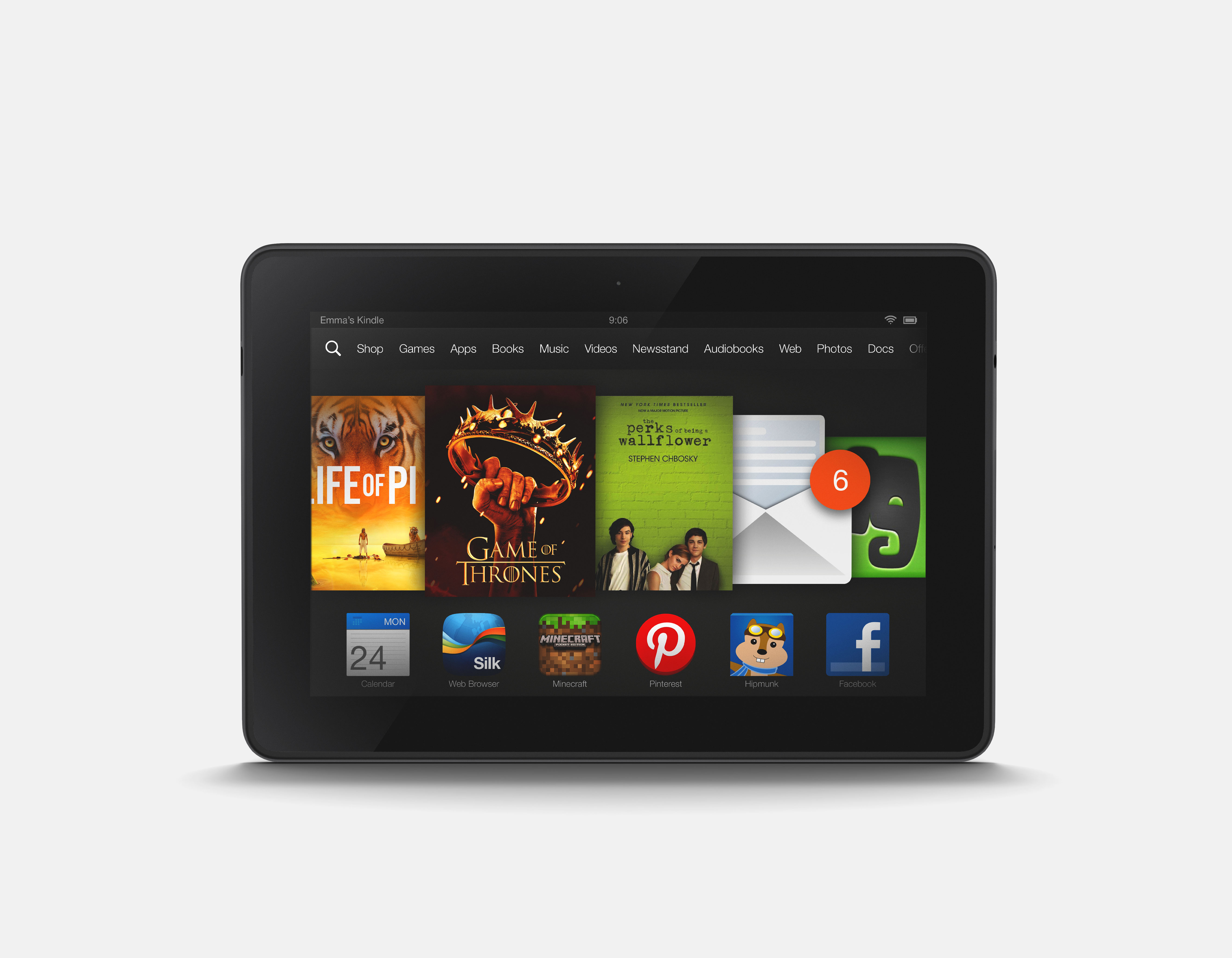 4- LG G Pad 8.3
The G Pad 8.3 is sadly starting to show its age, but it's still an excellent tablet and one I've been personally using for the last 6 or 7 months. It's a nice compromise tablet; it's portable enough to carry around with ease but it's got a large enough and high enough resolution display to be great for watching movies and such. It would be nice if the Snapdragon 600 inside of the G Pad had a little more oomph but it's a well-made tablet with a great Full HD display. It's also available on Verizon, too so you can always be online with this guy.
Features:
Just Right For You
LG G PAD 8.3 TABLET FEATURES A BEAUTIFUL 8.3" FHD DISPLAY AND A POWERFUL QUAD-CORE PROCESSOR, WHICH ALLOWS YOU TO MULTITASK EFFICIENTLY WITH A SUITE OF INTUITIVE FEATURES.
LG G PAD 8.3 BLACK (V500 BLACK) COLOR : Black White
– IMPRESSIVE 8.3" FHD IPS DISPLAY
– POWERFUL 1.7 GHZ QUAD CORE CPU
– LINK TABLET WITH YOUR ANDROID® SMARTPHONE1 WITH Q PAIRTM
– MULTI-TASK EFFICIENTLY WITH QSLIDE FUNCTIONTM AND SLIDE ASIDETM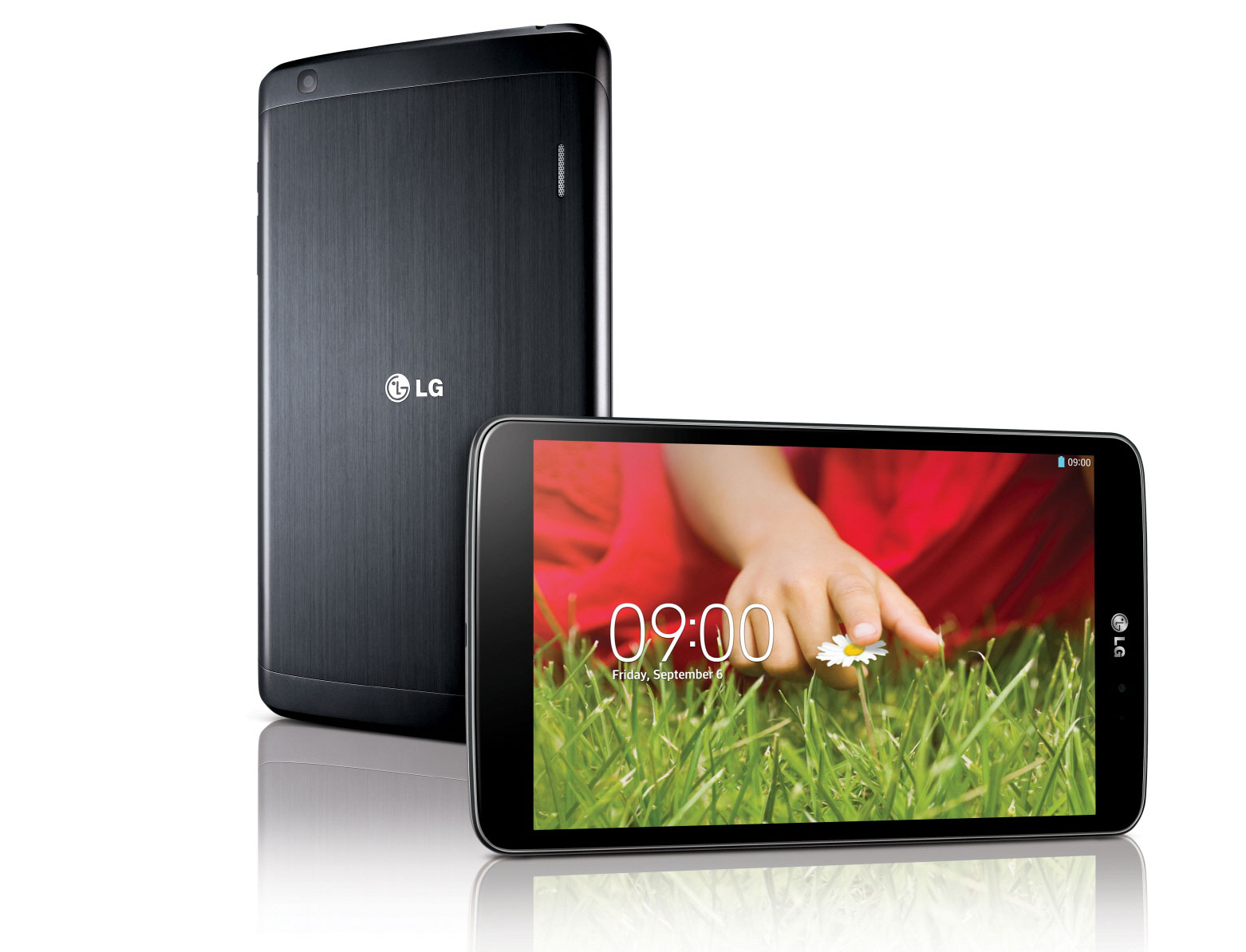 5- Samsung Galaxy Note Pro
The Galaxy Note Pro is one of those devices that you'll either love or hate. It's got everything going for it, an excellent CPU, lots of memory and storage, but it's a 12.2-inch device and while the resolution of 2560 x 1600 is nice, it's a big device. That size is what either makes the Galaxy Note Pro or breaks it, if you're looking for something bigger for films and having more than one app open at the same time, then this is the one for you. If you're looking for something more standard, then you're better off looking elsewhere.
Features:
– Office apps, collaboration tools, and wireless printing capability
– Crystal clear HD display for movies, games, and more
– Powerful processor and multi-tasking
– Secure for enterprise with Samsung's Knox solution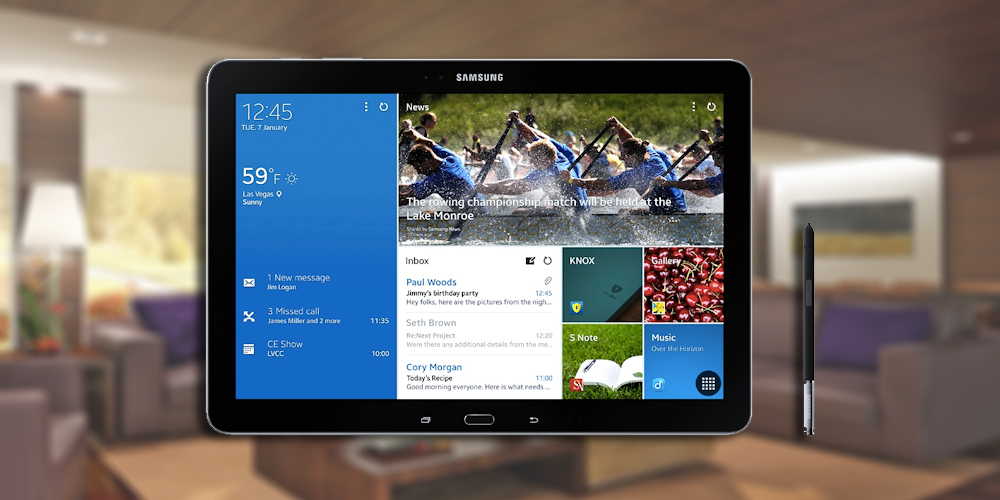 6- Samsung Galaxy Tab S 8.4
Samsung has launched so many tablets this year that it's hard to keep up. All we need to know about their latest batch however is that while they're built out of uninspiring plasticky builds, they offer the best experiences around. Take the Galaxy Tab S 8.4 with its Super AMOLED display at a retina-besting 2560 x 1600 it's one of the best-looking portable displays you'll find. It's perhaps loaded with a boat load of features real people will never use, but split window and other Samsung staples work wonders on tablets like these. Want a compromise tablet with an excellent for movie watching? Get this.
Features:
– Super AMOLED® display (1600 x 2560)
– Our thinnest (0.26″) and lightest (10 oz) yet
– Everyday innovations like Fingerprint Scanner, Multi-window™, and more
– Get up to 10 hours of battery life, and even more with Ultra Power Saving Mode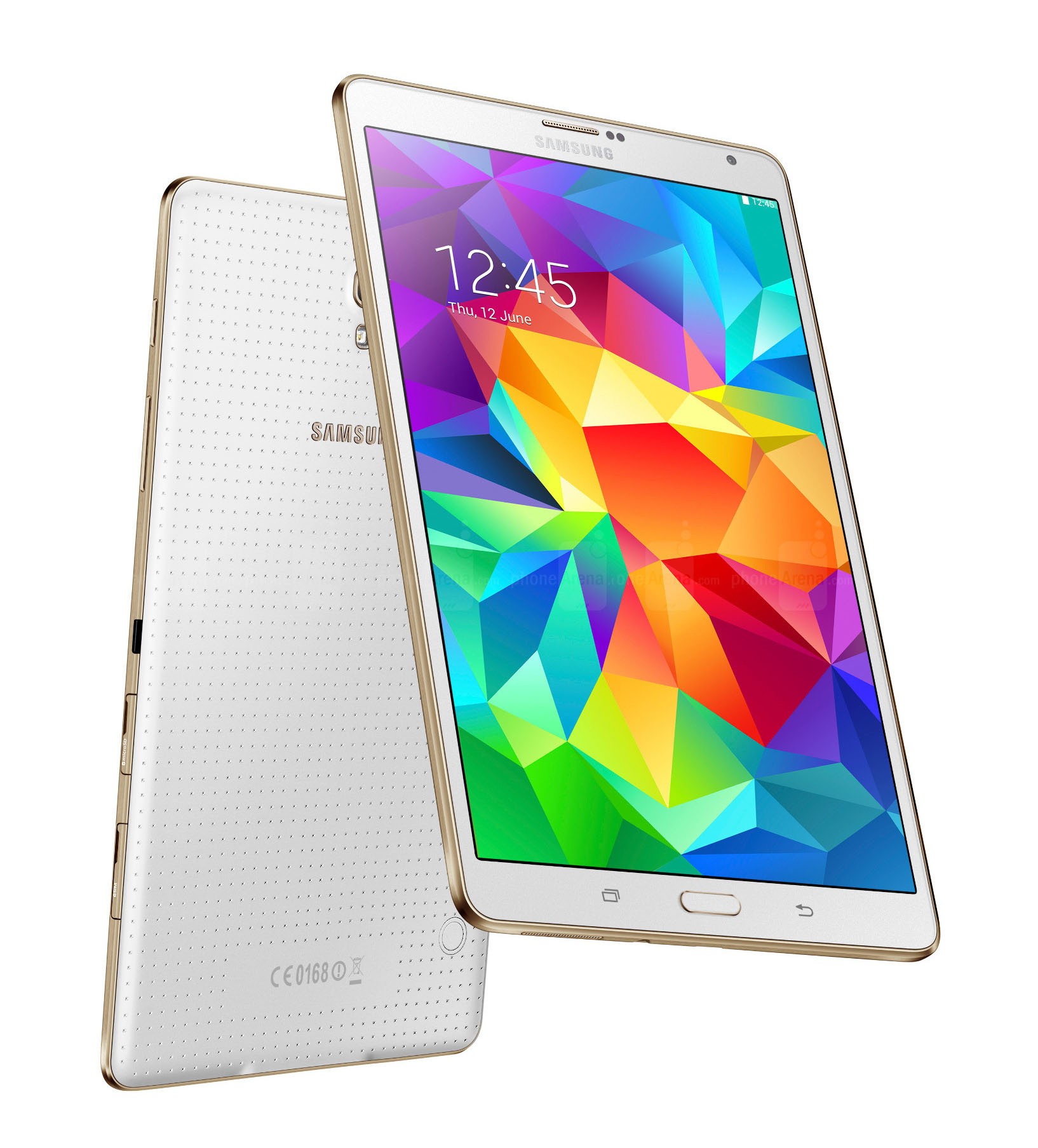 7- Samsung Galaxy Tab S 10.5
If the display inside a tablet is the most important thing to you, then look no further. The Super AMOLED display inside this guy is great with a 2560 x 1600 resolution and the color reproduction is great. Perfect for watching films, browsing through photos or just browsing the web, the Galaxy Tab S 10.5 has one of the best displays ever used on a tablet.
Features:
– Super AMOLED® display (1600 x 2560)
– Our thinnest (0.26″) and lightest (16.4 oz) yet
– Everyday innovations like Fingerprint Scanner, Multi-window™, and more
– Get up to 9 hours of battery life, and even more with Ultra Power Saving Mode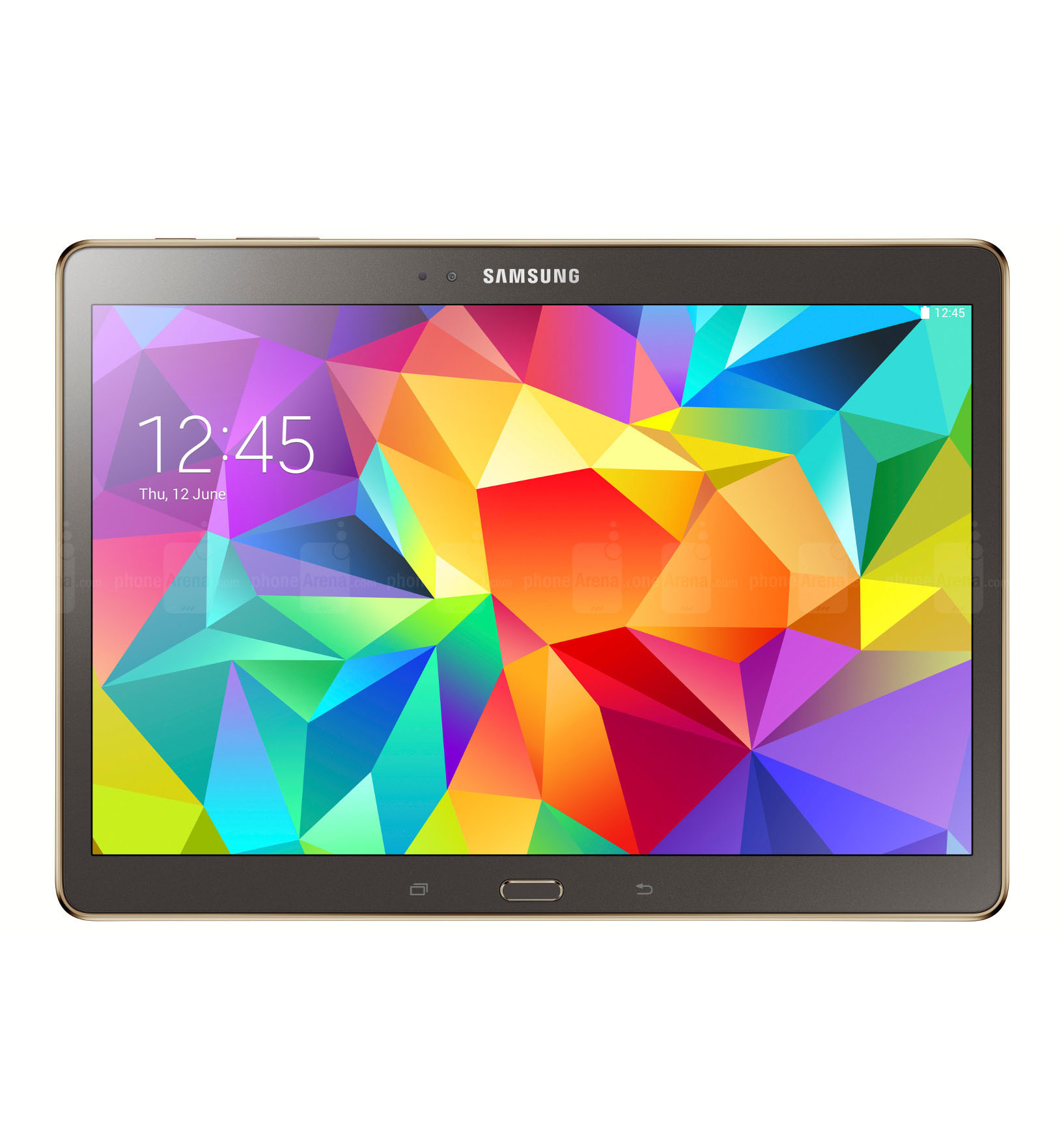 8- NVIDIA SHIELD Tablet
NVIDIA's first tablet offering really wasn't up to much, it had all the processing power you could want, but the display was sorely lacking. Add that to the fact that people like HP, PNY and others were to distribute it under their own names and it soon got lost in amongst the other tablets of the day. The SHIELD Tablet on the other hand, does what NVIDIA does best. It's chock full of power with the Tegra K1 and plays games from your PC's Steam library and you can use a wireless SHIELD controller with it as well. Mercifully, NVIDIA have kept Android as Google intended it and well, what we're left with is a great gamer's tablet with great hardware and solid Android updates.
NVIDIA's Shield gaming handheld was a peculiar, singular device: an expensive Android portable aimed squarely at consumers that had already purchased high-end desktop GPUs. It was novel and fun, but it wasn't for everybody: If you weren't a gamer, there wasn't much point to owning a Shield. Now, that's changing: NVIDIA's second-generation gaming device isn't a quirky handheld; it's a tablet. Specifically, the Shield tablet is a $299 8-inch gaming slate powered by NVIDIA's new Tegra K1 processor. It wants to be everything to everyone: a high-end gaming device, a superb media tablet and a performance benchmark that will drive the mobile industry forward.
Features:
Nvidia Shield Tablet (LTE) tablet with 8.00-inch 1920×1200 display powered by 2.2GHz processor alongside 2GB RAM and 5-megapixel rear camera.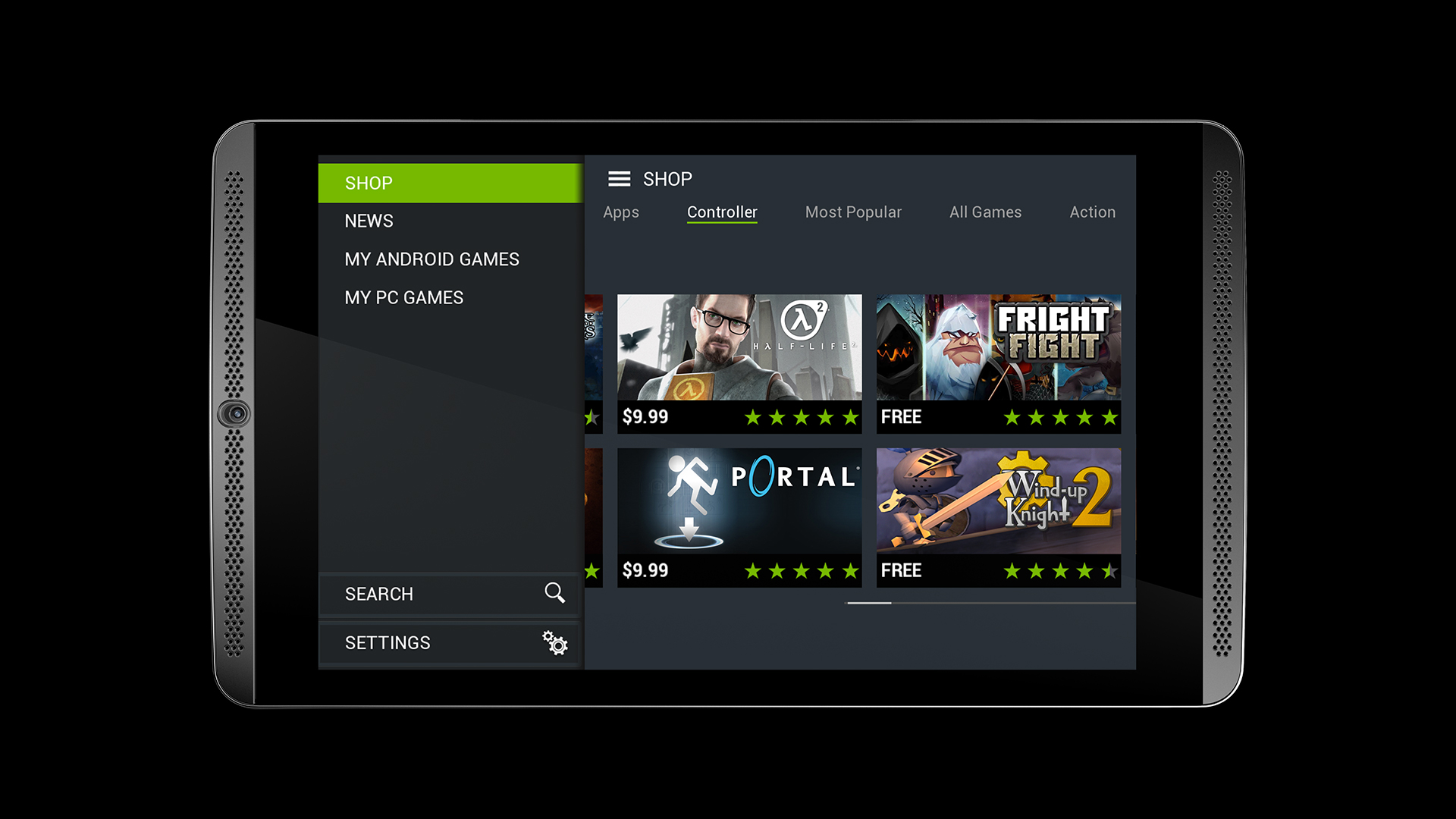 9- Samsung Galaxy Note 10.1 2014 Edition
A fantastic all-rounder tablet that also has the S-Pen which can be used for some excellent gaming and some really good note taking on the move. It's not the best-looking tablet in the world and looks just like every other Samsung device ever, but it's still one of the best to get with an excellent CPU and a stunning LCD display.
Features:
The Best Viewing Experience
More vividly & sharply
The new GALAXY Note 10.1 boasts extremely high WQXGA resolution with crystal clear viewing quality and big screen.
The outstanding resolution offers you the utmost viewing experience. Full HD contents are fully supported without
compromising quality. Every image and video is displayed more vividly and more sharply.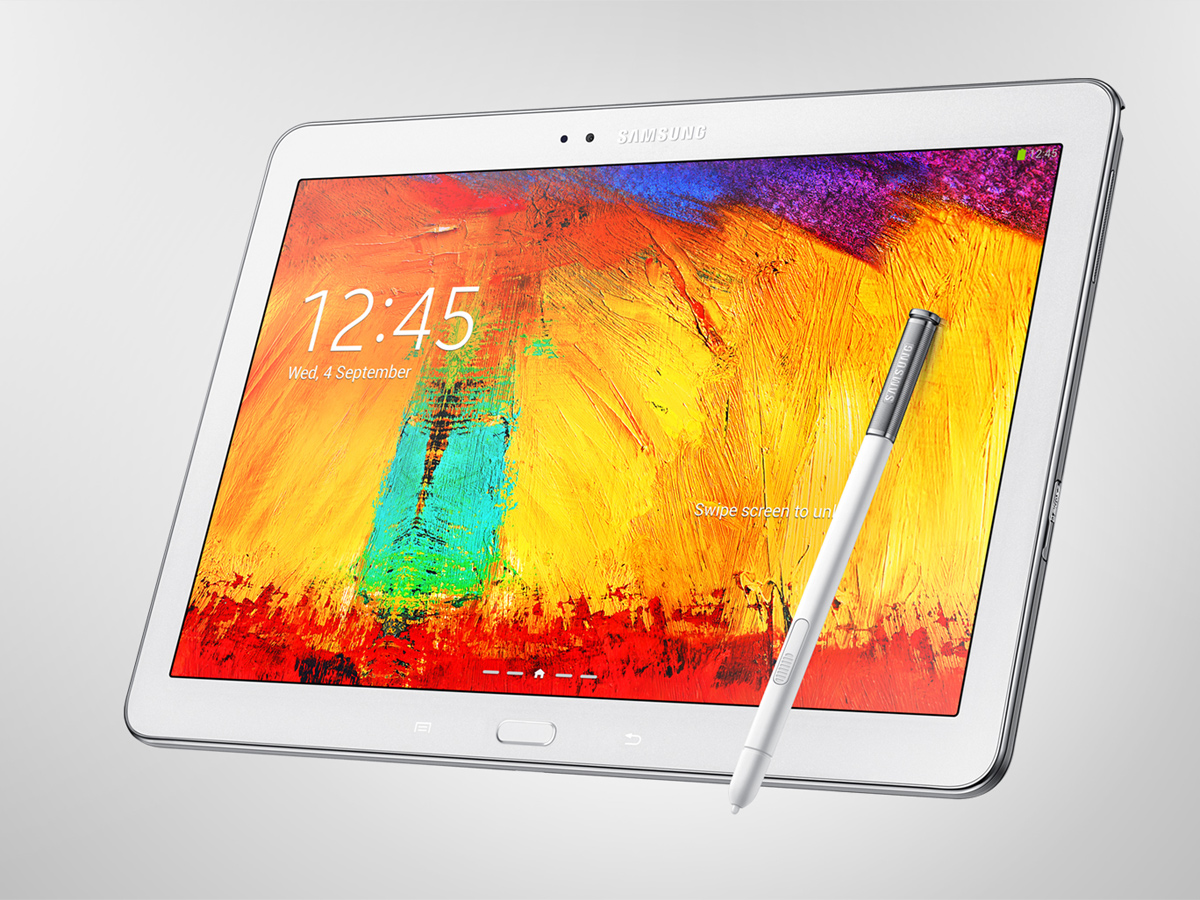 10- Sony Xperia Tablet Z2
We recently reviewed the Xperia Tablet Z2 and we really liked it. However, it's only available in the US through Verizon as a carrier choice and it could really do with a higher-resolution display. Sure, a 1080p display at 10.1-inches isn't to be sniffed at, but the device would be much better with a sharper display. Still, the Snapdragon 801 and 3GB of RAM will really help keep Sony's latest offering fresh moving forward. With a great display, waterproofing and a super-thin design, the Xperia Tablet Z2 is a good option.
Features:
Sony Xperia Z2 Tablet tablet with 10.10-inch 1920×1200 display powered by 2.3GHz processor alongside 3GB RAM and 8.1-megapixel rear camera.