Best Free Flato UI Design 2014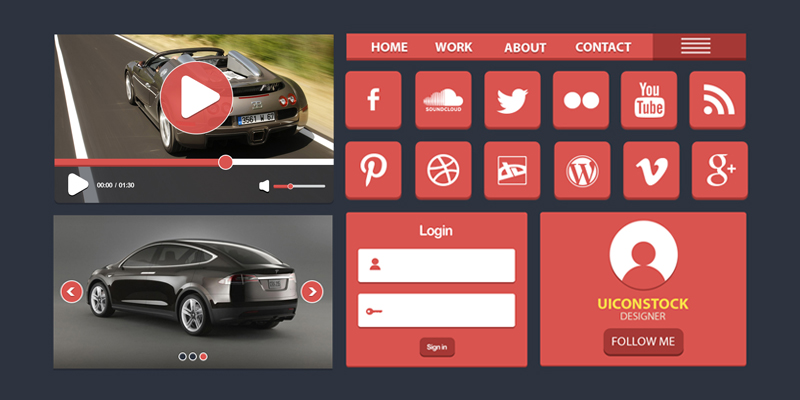 Every design is start from sketching. When we talk about websites, software and media player etc are start from a unique designing concept with pixels and specified resolution.
The ui designs are design in vector format, although the software is adobe photoshop or illustrator. The ui design always designed in layer format. That is very easy usable for designers, developers so that they can easily size / resize the ui design in such a way the pixels of designs do not break.
Today i designed a professional flato ui design. I design it on photoshop in layers. This file is totally editable. I design it for free personal use. The designers can make changes in it according to their requirement. They can change colors easily.
Feel free to download and enjoy.

Best Free Flato UI Design 2014 (Psd) Version:
License: Free for personal use only + (Link Back to this Icon Set)