Flatin Social Media Icons (Ai & Pngs)
Today i designed the Flatin Social Media Icons Ai & Pngs. These icons are designed in illustrator. Through premium version, you can get the editable file, so that you can make changes in these icons easily. Pngs are available in free version.
These icons can be placed on light & dark backgrounds websites and blogs. Give a nice and professional touch to your websites & blogs by having these social media icons.
So, feel free to download and enjoy.
Flatin Social Media Icons Ai & Pngs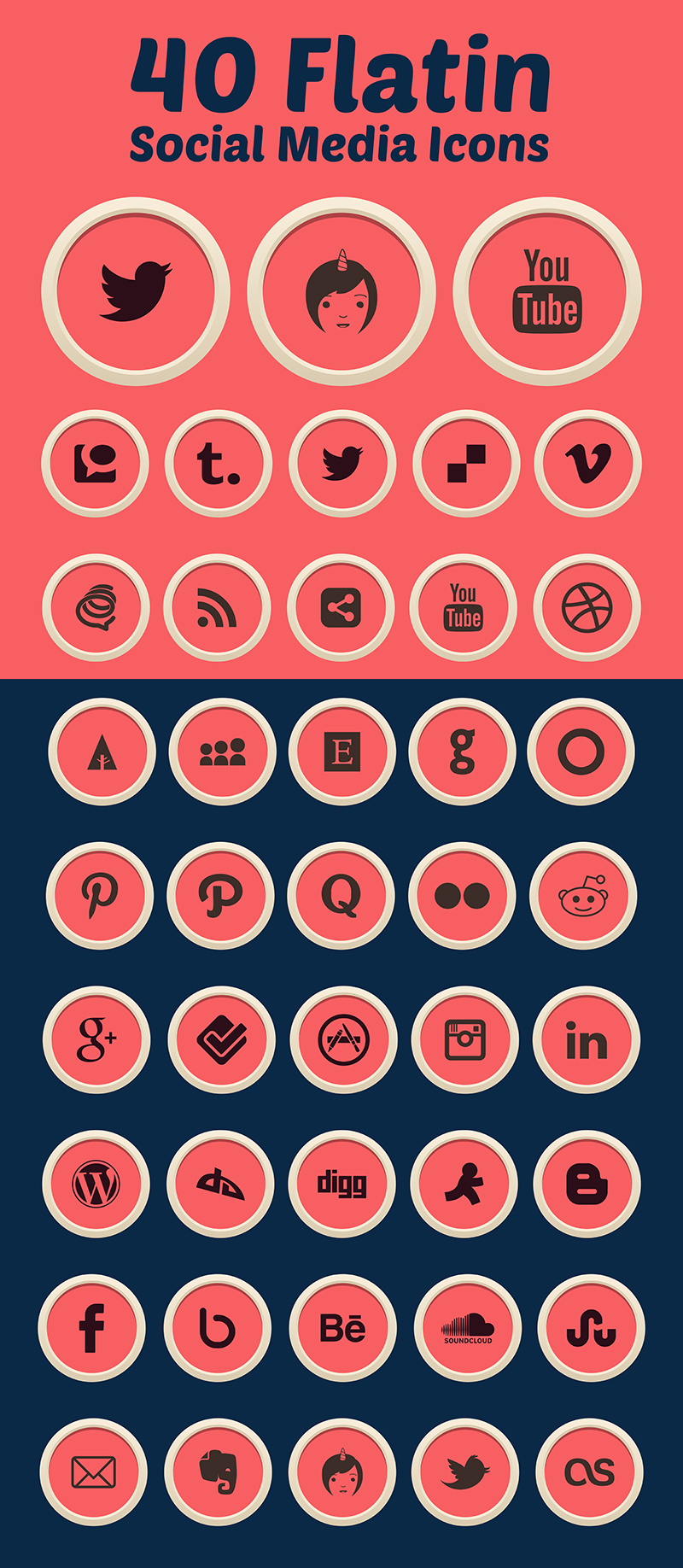 Flatin Social Media Icons (Ai & Pngs) Version: