What is icon and its functions?
Icons is an small or tiny picture that represent the program or window or an object of software. All whole program, software, blog or website are shrink into a small icon. A small icon having a complete information of any desire and required search.
i.e: when we click the browser or internet explorer icon button, a new window appears. When we go our desired website or blog, we would see the icons or buttons there, with the help of these icons, we proceed to our desired page or website or programme.
There are millions of icons that are used in different platform , websites, softwares etc. Every icon relate to their respective field. Such as , when we see any engineering website or programme, we will find icons that are belong to engineering programme and functionality. Every icon has its own functionality or features.
Every developer or software programmer or engineer in the world, when designed a new programme or system. He shrink all the programme or system in a small icon. In case to open this programme, we have to move our pointer (that is operate by a mouse attached in our pc or laptop) over the icon and double click it and new programme or system will open.
Today i share with you the Free Flat Long Shadow Business and Technology Icons 2014. These icons are designed in illustrator. These icons are available free. You can also make changes in these icons because the file is editable. You can place these icons on light and dark backgrounds.
Feel free to download and enjoy.
Free Flat Long Shadow Business and Technology Icons 2014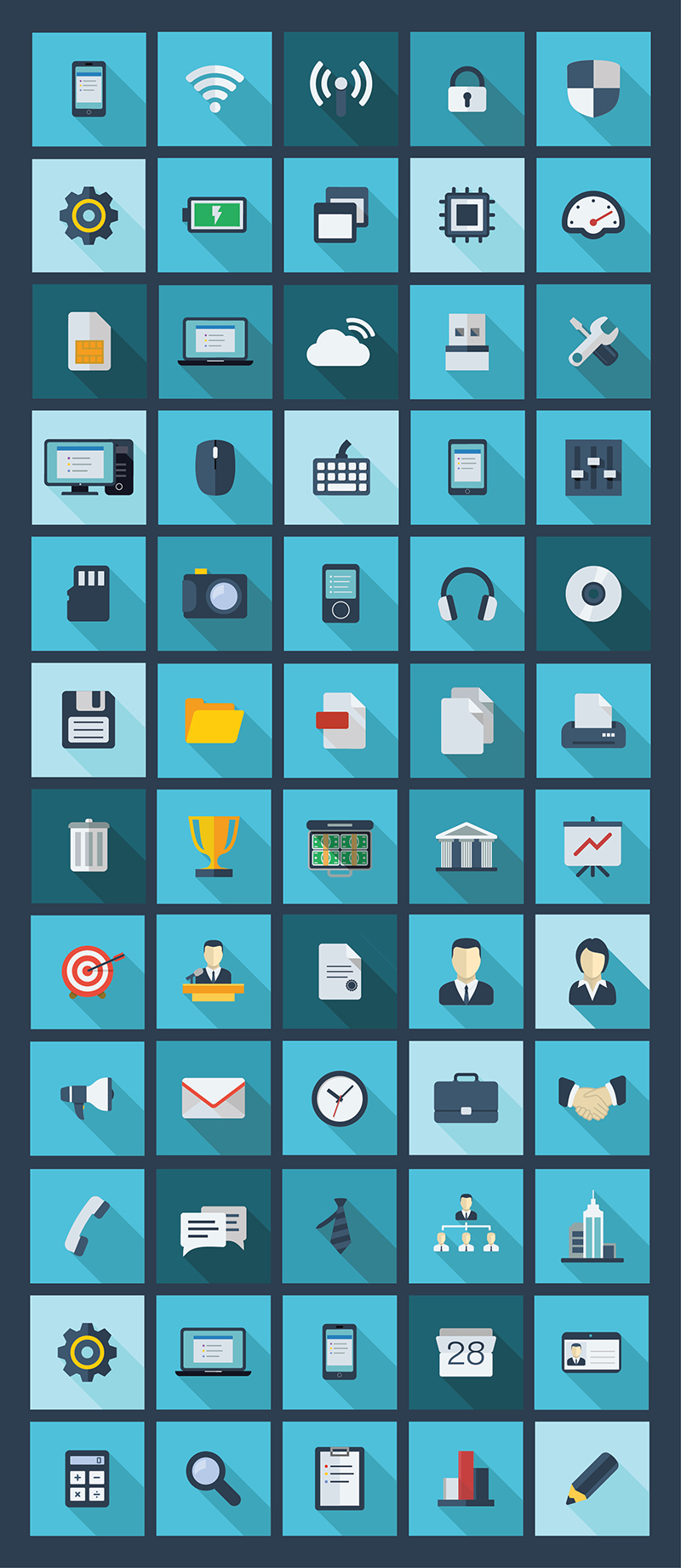 Free Flat Long Shadow Business and Technology Icons 2014 Version:
Available Format: Ai (Vector)
License: Free for personal use only + (Link Back to this Icons Set)