In our daily life we have to meet each other to express our feeling, conditions of life and ideas with our friends and family. In this way we have to go to meet others in our vehicles and with other sources. But social media is totally different. In social media there are hundred of social websites to communicate with others. We choose the respectively social website to chat with our friends, to call and massages each other.
Toady i designed a professional glimpse social media icons. These icons are available in Ai format and also in pngs. Feel free to download and enjoy.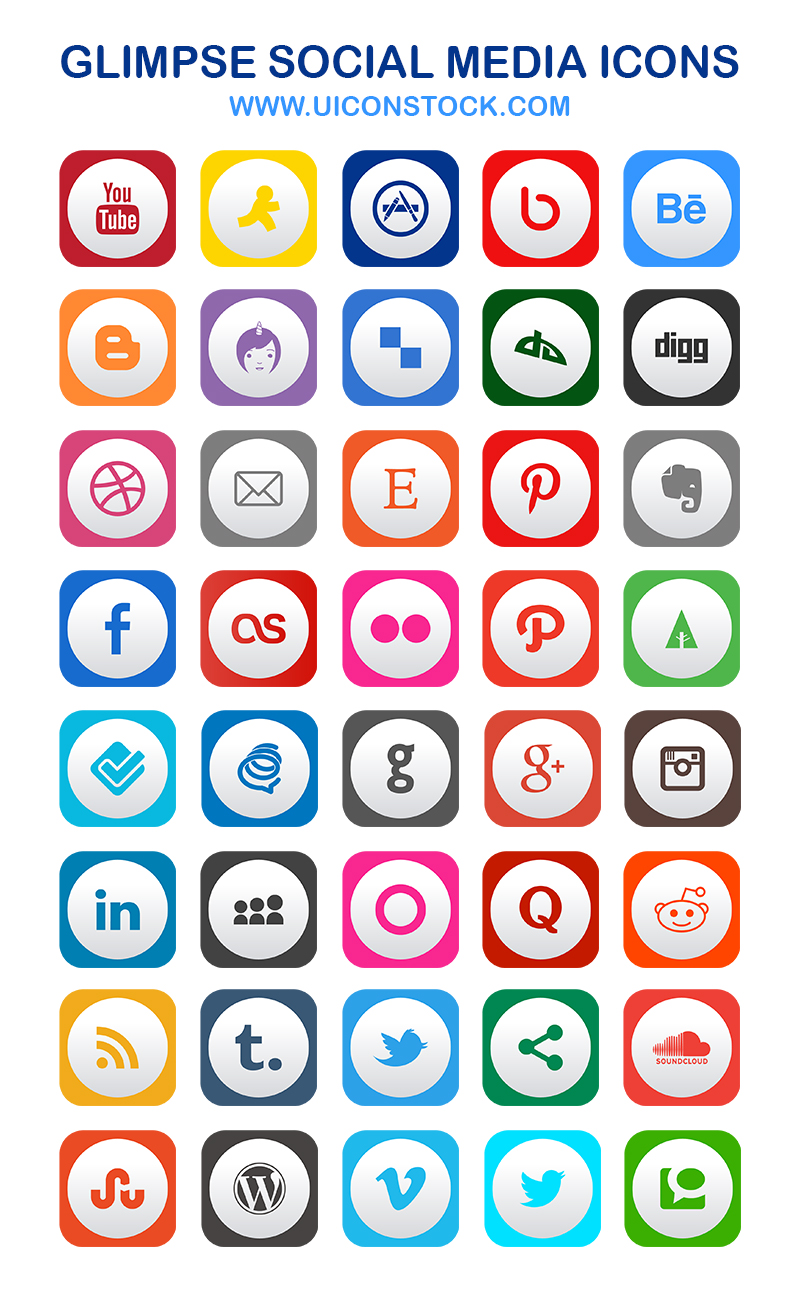 Free Glimpse Social Media Icons Version:
Available Size: 56, 72, 96, 128, 256 px (For White & Dark Backgrounds)
License: Free for personal use only + (Link Back to this Icon Set)

—————————————————————————————————-
Premium Version for only $ 3.00
Available Format for Icons:  Vector (.ai) file (White/Dark Backgrounds )
License: Creative Commons Attribution 3.0 Unported License
……………………………………………………………………………………………………………………………………………………………………………………….