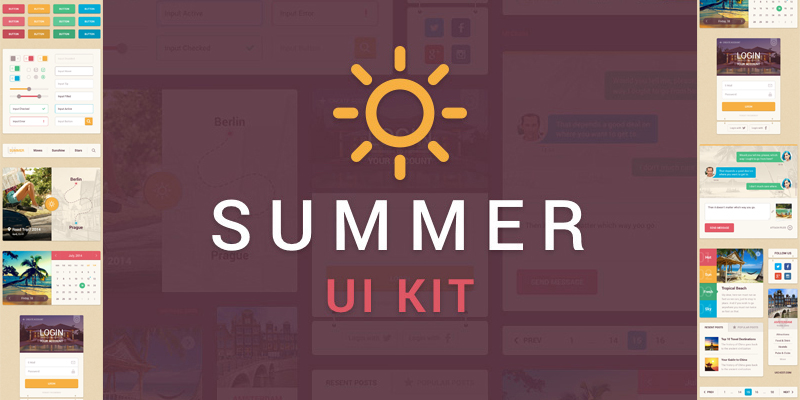 Today i share with you the professional and elite ui kit by the name of Summer UI Kit 2014 (Psd). This ui design is available in free. You can get this ui design in psd format. Due to editable file, you can make changes in this file easily and according to your requirement.
There are many mode of ui design. Before making of mobile interface, the ui designer used to make its ui design, so that they realize the final shape of product. Some time we see the ui design of any software. Every ui design is designed in specific format of size and resolution. Normally the resolution is considered 72 pixel. The size of ui design is adjust according to the ui design or product requirement.
Summer UI Kit 2014 (Psd)

Summer UI Kit 2014 (Psd) Version:
Available Format: Psd (layered format, editable)
Credit: uichest
[wpdm_file id=134]
…………………………………………………………………………………………….
You may also like this:
35+ Best New Flat UI Kits 2014

Delicate Ui Design (Psd)